Dana Point Jane Doe, CA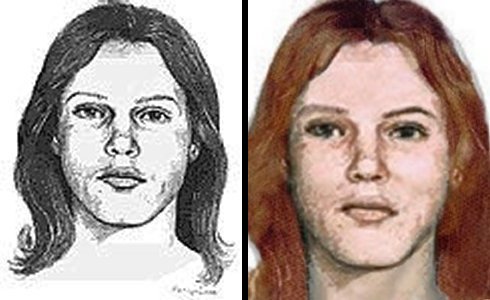 In the early morning hours of September 20, 1987, on a beach, in Dana Point, California, just under a a cliff located below Bluff Road and Site Drive, joggers discovered the lifeless body of a young woman.
The woman had fallen to her death from the top of the cliff.
Investigators called at the scene found items near the fence that they believe belonged to the victim: a pack of cigarettes, a soda can, a paper with phone numbers inscribed on it, a purse, and a California road map.
The phone numbers were soon traced to a nearby Hampton Inn hotel located in Mission Viejo. There, a hotel clerk told investigators that the victim had entered the hotel and asked if there were any tall buildings in the area. She then phoned for a taxi at about 4 am and told the taxi driver to take her to the Ritz-Carlton hotel of Dana Point who isnít however much elevated.
Realizing that she didnít have enough money to pay for the ride to the hotel, she made the cabby stop at about half the way to the hotel at the intersection of Cove Grove and Scenic Driver and handed him 18$.
She then apparently walked to the nearest cliff, climbed the fence lining it and jumped.
The purse located near the fence bore a name embossed in gold on its face. Investigators ran a search on this name and located a woman who declared that this purse belonged to her and had been stolen ten years earlier by an unknown person.
Beside the purse was a California road map with a marker detailing freeways through San Bernardino, Riverside and Los Angeles counties down into Orange county. It seemed the young woman had been hitchhiking to Orange County.
The victim was a white female, approximately 18-23 years old. She was 5'4" and 127 lbs, had brown eyes, long strawberry blonde hair mid-back in length, a fair complexion and freckles.
She had a slender build and was well developed.
Her left ear was pierced twice and her right ear once. She had a prior pregnancy or dilation and curettage.
She had numerous dental fillings and possible prior orthodontics.
Her blood type was A+.
At the time of her death she was wearing a medium tan dress, mens BVDs and size 6 blue shoes. She didnít have any tattoo.
Orange County Coronerís Office
Case number: 87-04457-EL