El Dorado Jane Doe, AR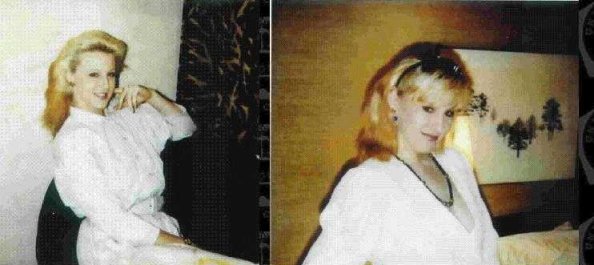 This unidentified victim was located deceased on July 10, 1991 at the Whitehall Motel Dorado, Arkansas. Her murderer has been apprehended. She had been arrested for prostitution and bad checks in the past and also worked as a topless dancer in Little Rock where she told some friends she was originally from Florida. She didn't use her true identity and once told police officers that her name was Kelly Lee Carr, 24, and that she was wanted for bank robbery in Virginia and along the East Coast. She also told friends that she was a runaway from Louisiana.
The victim was approximately 20-30 years old, 5'11" and 150- 160 lbs. Her hair was naturally brown/strawberry blonde and she had blue eyes. She had a small birthmark or scar beneath her left breast. Fingerprints are available.
If you have information concerning the victim's identity, please contact:
Union County Coroner's Office
870-684-1903