King County Jane Doe, WA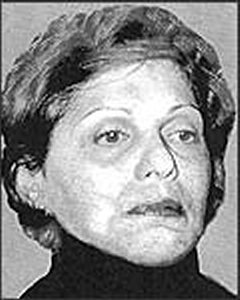 This unidentified woman was located deceased in Seattle's Hotel Vintage Park (King County, Washington, USA) on October 11, 1996. The woman had called to reserve a room on October 9, 1996 and arrived about an hour later . She had arrived by cab and entered alone, carrying two bags, into the luxurious hotel. She signed the register under the name of Mary Anderson and left an address: 132, E. 3rd Street, New York, NY 11103 and a phone number 212-569-5549. She paid about $350 in cash for two nights. She didn't make any phone calls nor ordered from room service. A "Do not disturb" sign had been put on her room's door.
When she didn't check out on October 11, the hotel staff went to look in on her, knocked, received no answer so proceeded to unlock the door.
They found the woman lying on her bed, propped against pillows, with a King James Bible opened at the 23rd Psalm resting on her chest. The room was neat and orderly.
They checked her pulse and realized that she was dead.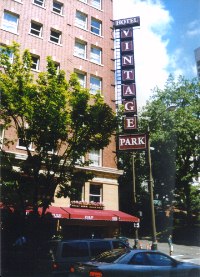 Investigators found a note scribbled upon hotel stationery tucked under a bottle of Metamucil on the hotel desk next:
"To Whom It May Concern,
I have decided to end my life and no one is responsible for my death.
Mary Anderson
PS: I have no relatives. You can use my body as you choose."
The woman committed suicide by taking cyanide mixed in a glass of Metamucil.
Checks of her name, address and telephone number proved fruitless, the address and telephone number didn't exist.
"Mary Anderson" was between 33 and 45 years old and approximately 5'7"-5'8" and 240 lbs. According to the hotel clerk she didn't have any particular accent.
She had short reddish-brown hair and brown eyes. She had scars beneath both breast from breast surgery. She was neatly groomed, had shaped eyebrows and a pearly manicure. She also had a copper IUD. And had never borne children.
When found she was wearing black leggings and a black top.
Her belongings:
-two bags with no tags
-half a dozen stretch velour outfits separated in hues of emerald green, fuchsia, navy and black found hanging in the closet
-a cobalt blue Himalaya Outfitters jacket
-a pair of panty hose
-shoes
-packed, size 10, slippers for comfort
-black leather gloves from Nordstrom
-an expensive olive-green, woven-leather purse which contained $36.78 in cash
-Estée Lauder cosmetics (among which were Starlit Pink and Rich and Rosy color lipsticks)
-Estée Lauder Private Collection perfume
-toothpaste
-Metamucil
-Crystal Light
-a King James Bible
-a kitchen bowl
-an iron
-A copy of the Seattle's weekly with a pressed maple leaf on a page found on the hotel's desk
-Two pairs of eyeglasses of The Villager (by Liz Claiborne) and Alfred Dunner brands available at what was then The Bon Marché, or at J.C. Penney and in Canada, at Sears or Hudson's.
Her body was embalmed and buried at King's County expense in Seattle's Crown Hill Cemetery at Grave No. 197-A.
If you have any information concerning this woman's identity, please contact:
King County Medical Examiner's Office
206-731-3232