Sarasota Jane Doe, FL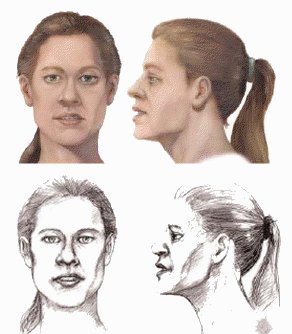 This unidentified woman's partially skeletonized remains were located on February 6, 2007 in a wooded area of Ashton Court in Sarasota, Florida.
The woman was a white female estimated to be between 30-40. She was about 5'7" and between 145 and 165 lbs., had long reddish brown hair pulled back in a ponytail and breast implants.
The implants were saline implants, Mentor Smooth Round Moderate Style 1600, manufactured in 1998; the probable year of their implantation.
They were implanted following the rather rare subglandular procedure where the implant is placed above the pectoral musle but below the mammary gland.
The woman also had moderate periodontal disease and multiple metallic alloy dental fillings.
Skeletal analysis completed on the remains also revealed she may have fractured her nose and right wrist at some point in her life.
She was wearing a multi-colored cotton pullover shirt with an Italian label and a light colored "Spice Wear" skirt with a leather string belt, dark colored thong-style underpants and two pairs of socks, one white and one turquoise.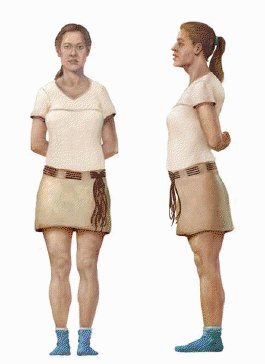 Police are treating her death as a homicide.
To provide or request additional information, please contact:
Sarasota County Sheriff's Office
Lt. Vince Mayer (941) 861-4913
Sgt. Kevin Pingel (941) 861-4921
NCIC# U230019485; SO Case# 07-10645; ME Case# 2007-0105-SA-040