Your Missing Person
If one of your relatives is missing and you wish her/his photo and description to appear on this page, please contact me. Link of interest: Missing Person Check List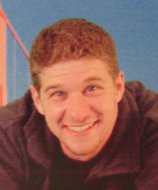 Kyle Matthew Belanger-Mostello, 24 at the time of his disappearance, left a message in May 2007 and was never heard from again. There have been unsubstantiated rumors that he was kidnapped in El Paso and brought to Juarez and killed. He is 6'3" brown curly hair, blue eyes, slender build, charming personality, missed and loved by his mom and siblings, and children. If you have any information concerning Kyle Belanger-Mostello, please contact: jazzdame@gmail.com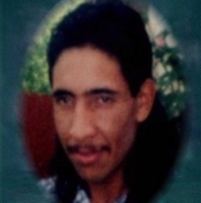 Sergio Bustillos has been missing since November 15, 2003. On that date he called his family from Phoenix, Arizona. In the end of the conversation, he told them he had to go but would call back the following day but they never heard from him since that date. Sergio Bustillos was 25 at the time of his disappearance. He is 6'0" and approximately 150 lbs. If you have any information concerning Sergio Bustillos, please contact: riverajerri@yahoo.com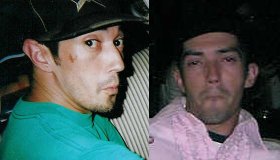 Fernando Paul Cardenas, 36, was last seen around 12 Am on July 27, 2007. He enjoys skate and punk rock, has multiple tattoos, one of a rose and his name on the chest, many homemade. He is missing most of his front teeth. If you have any information, please contact, his nephew Scott Cardenas @ srdcardenas@yahoo.com

Miguel Angel Cisneros was last seen on February 23, 2004 in Los Angeles, California. He was 28 at the time of his disappearance. Click here for more information If you have any information concerning Miguel Cisneros, please contact: Pima County Sheriff's Department Detective Knuth (520) 741-4600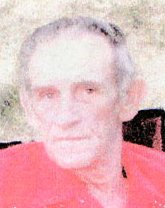 William LeRoy Douglas Sr. was last seen at approximately 10.30 am at his residence in the vicinity of the 3000 block of Pacific St. on February 4, 2004 in Woodburn, Iowa. He was 63, 5'8" and 140 lbs. at the time of his disappearance. He has black graying hair and brown eyes. He has several tattoos: the names "Billy LeRoy," "Rhonda Lee," and "Pamala Sue" on the right forearm, an "eagle" and a boat "anchor" on the left forearm. His 86 year old mom and family would like to find him and bring him home. Click here for more information If you have any information concerning William Douglas, please contact: Iowa State Papol (641) 342-6263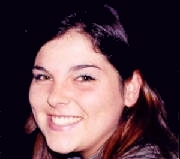 Ashley Eiffert was last seen at approximately 11 am in New Orleans, Louisiana. At the time of her disappearance she was 19 years old and was seven months pregnant. She is 4'11", 110 lbs, has brown hair and brown eyes. Her tongue is pierced and she has two tattoos: "Ashley" in script lettering on the inside of her right ankle and a small flower above her right breast. Click here for more information If you have any information concerning Ashley Eiffert, please contact: New Orleans Police Department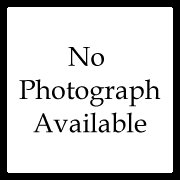 Marie Ferguson, born Yvonne Marie Cathran, was last seen 28 years ago. She went out for the evening and never came back. She left all her belongings behind. At the time of her disappearance she resided in Garden City, Georgia. She had black hair, blue eyes, was about 5'4", soft spoken and was hair lipped (cleft palate?). She may have had an alcohol problem at the time. Her family is looking for her. She had other children in Savannah, Georgia. If you have any information concerning Marie Ferguson, please contact: sutton202@yahoo.com (updated email requested)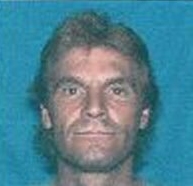 Steven Anthony Frick, born January 24, 1965, was last seen in Grants Pass, Oregon in September 2001. He is listed as endangered missing. Click here for more information If you have any information concerning Steven Frick, please contact: Grants Pass Dept. Public Safety Det. Jim Brisette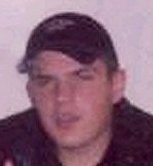 John Allen Giddens was last seen leaving work at a Long John Silver restaurant off the Northwest Freeway, in Harris County, Texas at about 10 pm on June 4, 2005. He is 20 years old, 6'0" and 240 lbs.. He has Brown hair and hazel eyes. He has a scar on his left hand. He was last seen wearing his Long John Silver uniform. He had cashed his paycheck so probably had a few hundred dollars on him. He was driving a 1994, two-door, Green Ford Thunderbird bearing License #P67GTY. If you have any information about John Giddens, please contact: Harris County Sheriff's Office - Missing Persons Unit (713) 967-5740 or (713) 221-6000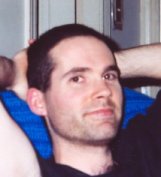 Jeff Goff, 28, has been missing for over 1 year. His family is concerned for him. If you have seen him, do not py to make contact with him but instead contact the following email: aspasia26@comcast.net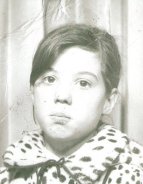 Helen Marie Green (DOB: 01/20/59) was last seen in Southside of Chicago, Illinois around 1971 or 1972. She ran away from home with her brother, they got separated at night, he was returned to a youth camp but she was never seen again. Foul play may be involved in her disappearance. If you have any information please contact: steelepenni@aim.com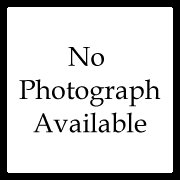 I am looking for any whereabouts or last encounters for my mother Colette Hennagir, or CC Hennagir. She was last heard from in August of 2003. Her last known whereabouts were las vegas, and then arizona--location unknown. She may have been paveling with a man named Clarence Stockton or his brother Robert. If you have any info on her or where you may have last seen her, contact Danielle at 608-279-3005 or danianne24@yahoo.com. Thank you and I appreciate anything that could lead me in her direction.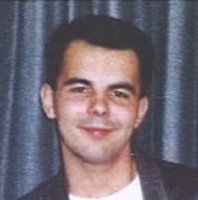 Charles Horvath, a britich citizen, was reported missing on August 10, 1989. He was staying at Tiny Tent Town on Lakeshore Road in Kelowna, BC. All his belongings were left behind. Foul play is suspected in his case. At the time of his disappearance, he was 20 years old, 6'0", 175 lbs., had brown hair and brown eyes. He had a skull tattoo on the arm. If you have any information concerning his disappearance, please contact: Cpl L Cullen - Serious Crime Unit Kelowna Detachment RCMP file 1989/21784 (1) 250 470 6326 Desk (1) 250 762 3300 RCMP Switchboard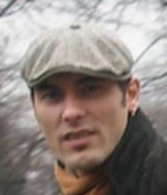 Duna Florin Iulian has been missing since May 3, 2006 from Seattle, WA. He left riding a bike, with a backpack, an ipod and some cash less than 100$. He is from Romania and he was visiting USA for a few months. His friends are concerned for his safety and would like him to get in touch. If you have any information concerning Duna Iulian, please contact: andreyutza2003@yahoo.com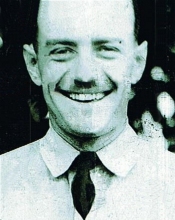 This is the picture of my mother's father that she never got to meet or know. Daughter still looking for Dad. Mother of daughter now deceased: Vada Virginia Orndorff 1908-born. was 17 years old when met in Ashville Kentucky 1925. Only name I have is Louis Kent and this one picture. Name could be (Lewis) or ( Louis) Kent. Possible military at time. Never knew she was pregnant. My mother has Blue eyes, Red hair-brunette, fair , 5'6". ( Beautiful) Went to college very bright. Small framed. She has same smile, forehead and build. For what I can see in the photo same nose. Blood type A Positive. Please if anyone has any information of this special person or family of this person, please e-mail me at: christinelutpell@msn.com My mother will be 80 this December 05. It would be a wonderful Birthday present to know her other half. She has a heart condition and I am hoping to at least find out who her Dad finally was. He had to be great, because my Mom had a real hard life growing up and she turned out to be a fantastic person. Thank you and have a blessed day! Her daughter Christine. Oh my mother's name is Charlotte.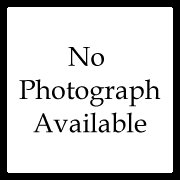 Kaci Klimt was last seen in 2001. She was 15 at the time. According to her family who is looking for her, she was kidnapped and taken to Mexico. The state had custody of her and never filed a missing report, the family themselves are denied to file one. Anyone with information, please contact: missingkaci@aol.com
Ashley Martinez, 16, has been missing from a public pool since July 6, 2004 in St. Joseph, Missouri, and has not been seen or heard from her since. She was persuaded into leaving the state with a 32 year old sexual predator, Christopher Hart, whom was on the run from police due to a probation violation that would send him back to prison for twelve years. He picked her up that day somewhere near the pool in his dads stolen gray 1995 Pontiac Bonneville, that car has also never been recovered since that day. On September 5, 2004, Hart was arrested in Olympia, Washington, and is finally in Missouri as of 04/12/05. Since his arrest, he has been very uncooperative about Ashley's whereabouts or the location of the car. Click here for more information If you have any information concerning Ashley Martinez, please contact: St. Joseph Police Department (816) 271-4747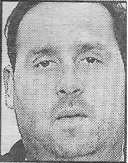 Daniel Harvey Pollack disappeared on July 7, 1997 from his North York, Ontario, home. He was en route to testify as a witness for the crown attorney in an extortion case. He hasn't been seen nor heard from since. Foul play is suspected in his disappearance and his body has never been recovered. Daniel Pollack was 36 years old at the time of his disappearance. He stands about 5'91/2", and when last seen, weighed around 240 lbs. He has dark brown hair and brown eyes. He may have been wearing contacts or metal framed glasses (silver), and would be considered well dressed. If you have any information concerning Daniel Pollack, please contact: finddanielpollack@hotmail.com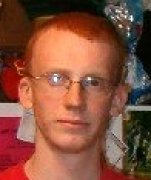 Jesse Ross, 19 at the time of his disappearance, was last seen at 2.30 am on November 21, 2006 leaving the Sheraton Hotel and Towers of Chicago where he had been attending a mock United Nations Conference. When last seen he was wearing a white tee-shirt, jeans and a green warm-up jacket. Jesse is a white male with red hair, blue eyes, 5'10" and 140 lbs. He wears eyeglasses. If you have any information concerning Jesse Ross, please contact: The Chicago Police Department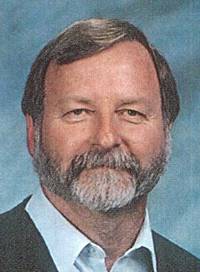 Delmar Wayne Sample (born 08/16/1952) was last seen at approximately 11 am on March 4, 2005 at a gas station in the vicinity of I-5 and Harrison in Cenpalia, Washington. His red and white 1992 Ford Ranger was later located at a roadside pullout on South Shore Rd. in the Quinault Rainforest, Olympic National Park, however he has never been found. He is the third person to disappear in this region. He is a white male, 5'9", 180 lbs., with graying brown hair, hazel eyes. Delmar may have a 24" red Mt. Fury Roadmaster mountain bike in his possession. Click here for more information If you have any information concerning Delmar Sample, please contact: Lewis County Sheriff's Office at (360) 740-1266 Or janettedmiller@yahoo.com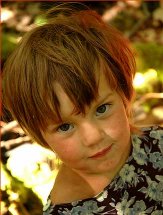 Sofia Sharykina was last seen on September 1, 2005 near Bolshoi Upish, Anapa area, Russia. She was wearing a tee-shirt, pink shorts and a blue scarf. At the time of her disappearance she had a tanned complexion. She has light brown hair and blue eyes. Click here to see website If you have any information concerning Sofia Sharykina, please call +7-501-430-38-79 or send an email to: lost_sofia@mail.ru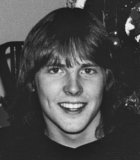 David Scott Smith (DOB: 02/03/1967) was last seen in 2004. The last pansaction on his driver's license was Feb. 9, 2004. He was in California (Paso Robles, CA) and his brother bought him a bus ticket home to his parents' house in Grove, Oklahoma. He never showed up. Nobody has seen or heard from him since. He has had residences in Plano, Texas; Grove, Oklahoma; Bolingbrook, Illinois; Shreveport, LA and Miami, FL. If you have any information concerning David Scott Smith, please send an email to: LauraLegalTemp@gmail.com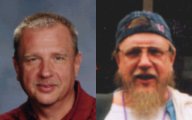 Bernard (Ben) Szeneitas, 56, was last seen on May 2, 2005 in Staten Island, New York. He is a caucasian male, 6'0", 270 lbs., with blonde hair and blue eyes. He may have a beard. He has numerous health problems and his family is concerned for his safety. He enjoys going to casinos, eating at buffets and playing handball. If you have any information concerning Bernard Szeneitas, please contact: Staten Island Police at (718) 981-2714 Or his wife at: iamtweety84@hotmail.com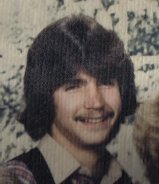 Robert C. Welch was last seen on December 25, 1995 in Lewes, Delaware. His last known residence was Murrary Manor, Delaware. He was 32 at the time of his disappearance. He is 6'0", has brown hair and brown eyes. He has a few tattoos. He did small jobs as topping/construction worker and often pavelled down US East coast from Florida to Canada. If you have any information concerning Robert Welch, please contact: Brenda "Welch" Pace brendaleepace@gmail.com.